Geophysical Atlas of the West Greenland Basins
Compiled and edited by Sverre Planke, Reidun Myklebust, and Jens Christian Olsen.
---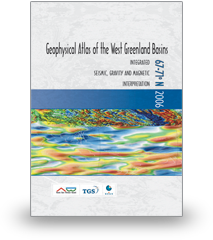 The atlas contains up to date regional potential field maps, and integrated seismic, gravity and magnetic interpretations. It also includes an update of exploration history, and summarizes petroleum systems and deep basin structures. The atlas is a good reference for oil companies planning to initiate regional evaluations of West Greenland and adjacent Canadian waters.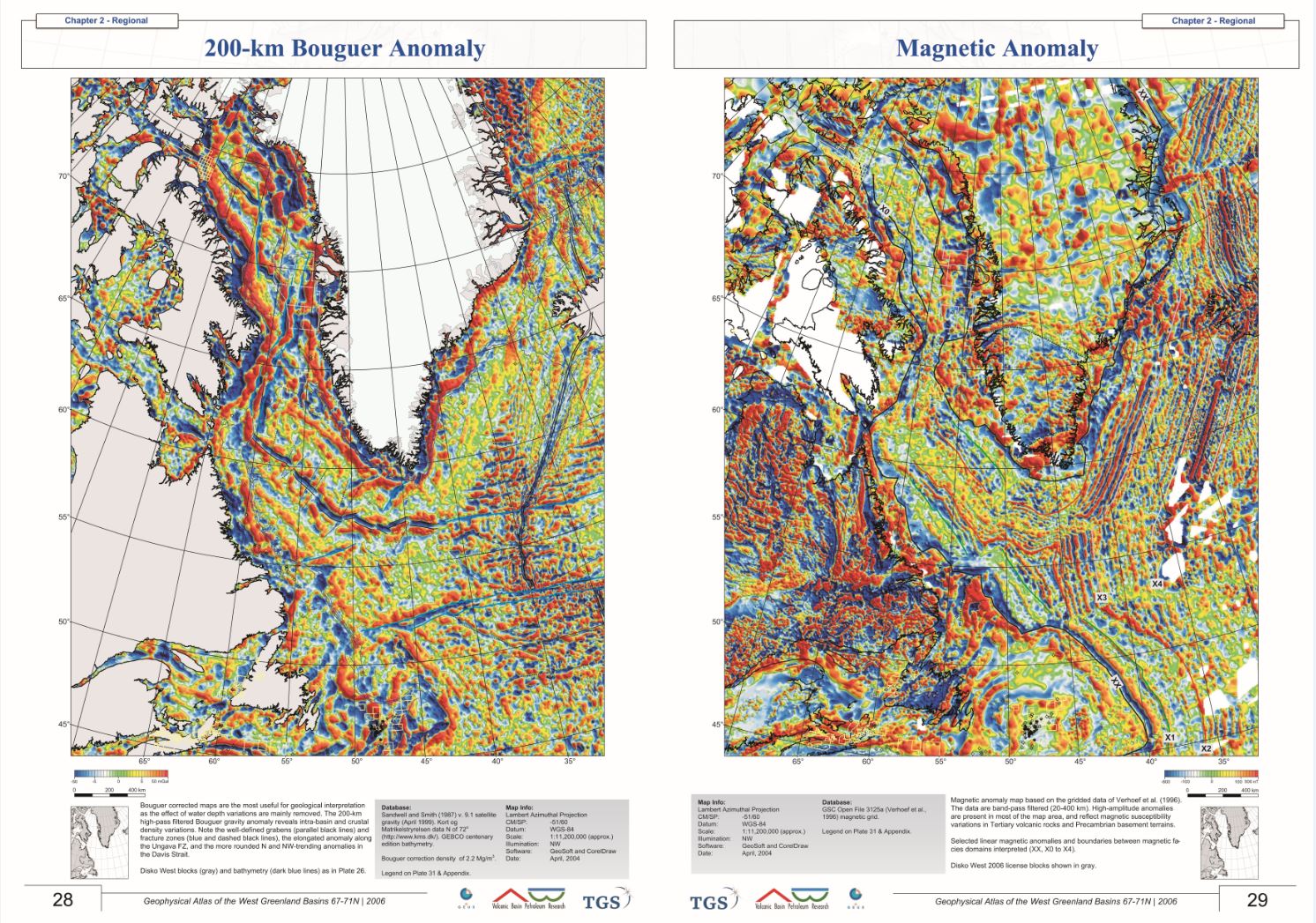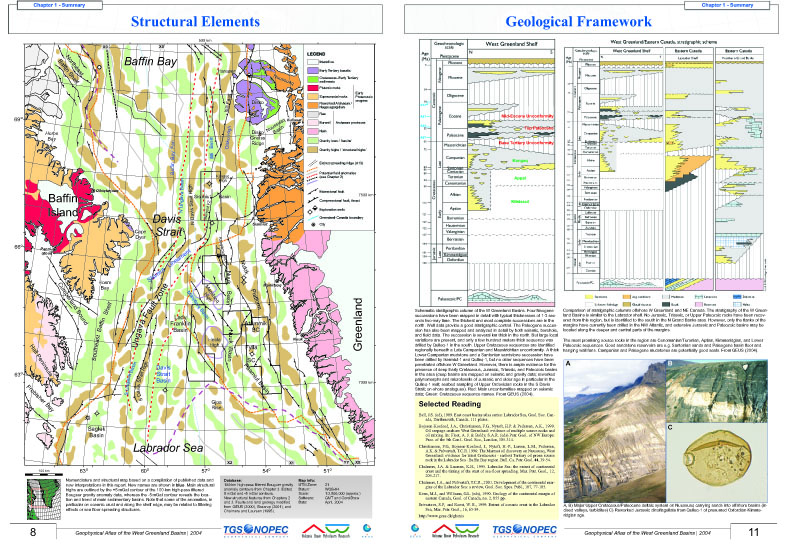 CONTENTS
---
Background
Executive Summary
Geological Framework
Well Summaries
Petroleum Prospectivity and Maturation
Volcanic Rocks
Regional Maps and Plate Reconstructions: 45° to 80°N
Bathymetry
Gravity: Free-Air and 200-km Bouguer Anomalies
Magnetic Anomaly
Nomenclature Map
Potential Field Maps & Interpretation: 67° to 71°N
Bathymetry
Gravity: Free-Air, Bouguer, 400-km Bouguer, 200-km Boguer, and 100-km Bouguer Anomalies
Magnetic: 400-km and 100-km Anomalies
Anomaly Interpretations
Trends and Facies Unit Interpretations
Integrated SGM Interpretation
Paleogene Volcanism
Extrusive Complexes
Intrusive Complexes
Magnetic Properties
Magnetic Modeling
Geochemistry
Picture Gallery
Bibliography
Appendix