Iceland Field Trip
Iceland is a unique place to experience active geological processes. Recent or ongoing tectonic, volcanic and hydrothermal processes and products can be viewed near Reykjavik.
---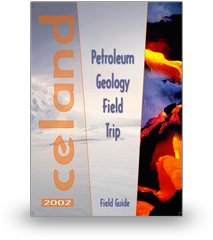 Volcanic Basin Petroleum Research as, the Nordic Volcanological Institute (NordVulk) and the Icelandic National Energy Authority (Orkustofnun) will arrange 3 to 7 days field trips for petroleum geologists exploring the Atlantic Margins.
Special emphasis is on how to use the field observations to improve seismic interpretation and basin analysis on the mid-Norway, UK and Faroes margins. Field trips can be specially adapted to individual company requests.