Barents Sea Sampling 2014
The results of the study was highly relevant for constraining geological models in terms of hydrocarbon prospectivity for areas opened for the 23rd Consession Round in Norway. Over 450 gravity cores were collected in the Barents Sea to identify hydrocarbon seepage anomalies and for seismic-stratigraphic tie.
The seep studies were carried out using three different analytical methods:
APT        Standard organic geochemical analysis of Applied Petroleum Technology
AGI         Amplified Geochemical Imaging
MPOG    Microbial Prospecting for Oil and Gas method
The reports for BSS14 Hoop Area and BSS14 Barents SE Area are sold separately.
In 2017 additional calibration points were incorporated and the full BSS14 database re-evaluated. A new workflow was also developed for improved identification of hydrocarbon phase. See BSS14 Repro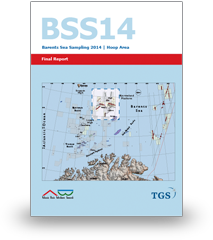 Barents Sea (Hoop Area) Sampling Project 2014
Edited by Stephane Polteau, and Sverre Planke.
One hundred and sixty sampling locations targeted deep-seated Jurassic fault blocks and potential hydrocarbon seeps on the Hoop Area:
125 gravity cores and 35 sites in the vicinity of seven wells for geochemical calibration
Standard (APT), amplified (Gore), and microbial prospecting (MPOG) seep analyses detected micro-seepage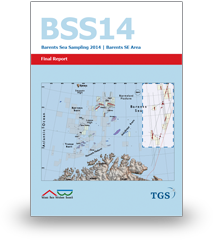 Barents Sea (Barents SE Area) Sampling Project 2014
Edited by Stephane Polteau, Adriano Mazzini, and Sverre Planke.
Two hundred and ninety-three sampling locations targeted deep-seated sturctures, including faults blocks, diapirs, outgoing stratigraphy, and potential hydrocabon seeps on the Barents SE Area:
293 gravity cores recovered
Two active petroleum systems identified
Micro-seepage of liquid hydrocarbon to the seafloor detected
Seismic to geology tie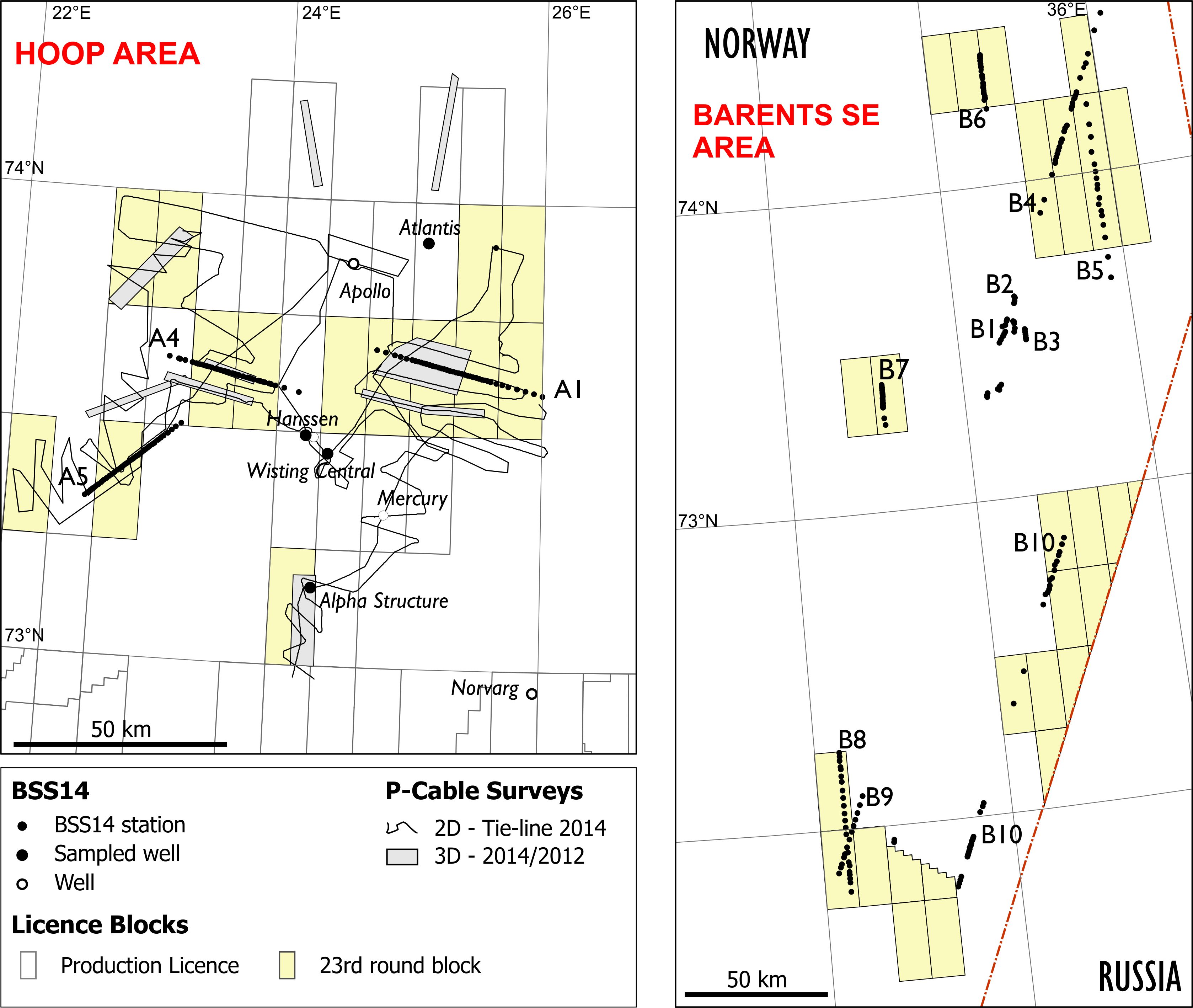 Map showing Hoop Area and Barents SE Area sampling sites and 23rd round blocks.
---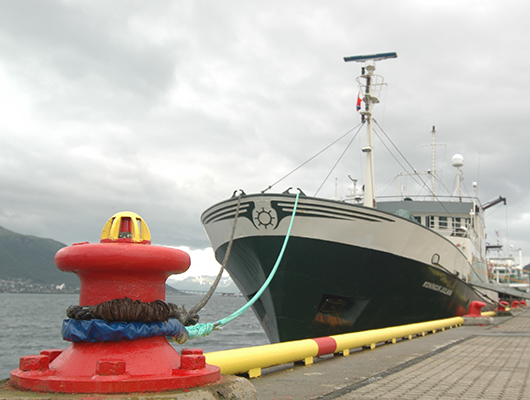 M/V Koninging Juliana during the BSS14 survey.
CONTENTS
---
Executive Summary
Introduction
Aims and Introduction
Presentation of Results
Geological Framework
Operations
Overview
M/V Koninging Juliana
Sampling Crew
Mobilization
Deployment and Recovery Procedures
Diary of Events
Production Levels
Post-Cruise Time-Line
Explanatory Notes
Authorship
Acknowledgements
Survey Systems
Coring System
Wet Lab
Geochemistry
Sampling Subcrops
Biostratigraphy
Results
Geophysical Data
Sampling Results
Standard Seep Geochemistry
MPOG
AGI
Stratigraphic Samples
Integration and Conclusions
Introduction
Calibration Sites
Areas
Petroleum Systems
Conclusions
Bibliography

Appendices

Core Descriptions
Original Lab Reports
APT Data Report
Digital Data